Astro Days & Nights 2021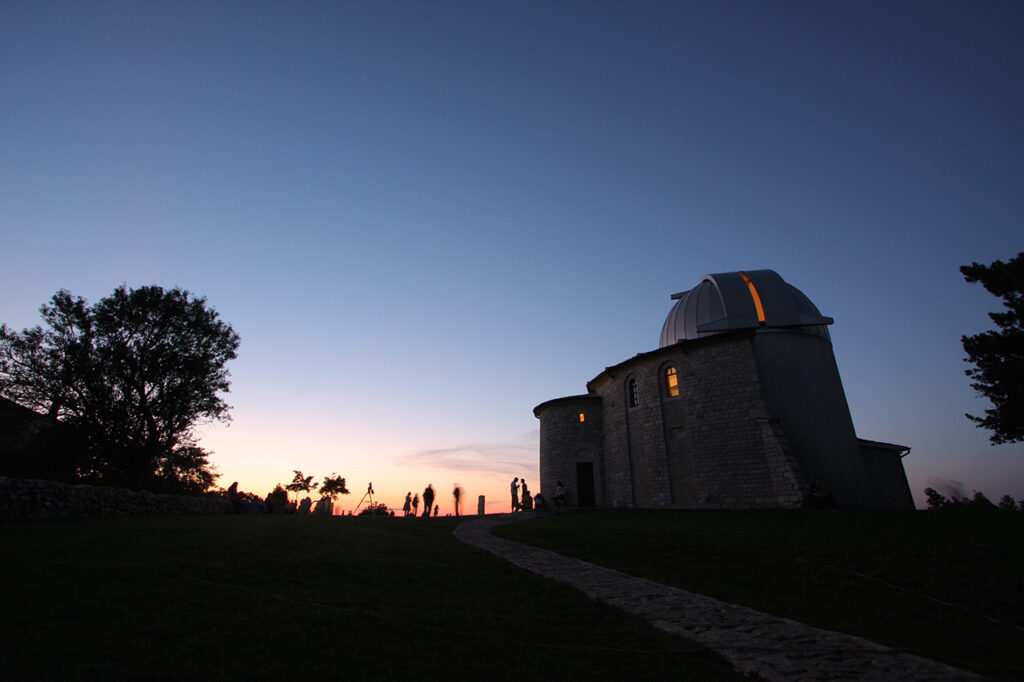 In 2021 Višnjan Observatory is open for visitors during July and August. Reservations are required. The number of places is limited. We will not be able to receive visitors without prior reservation.
Thank you.
Events will take place in July every Thursday and Saturday evening at 21:00 and every Friday morning at 10:00. And in August every Thursday and Saturday evening at 20:00 and every Friday morning at 10:00. The tour is held in the English language.
The ticket price is 35.00 kn per person. Free for children up to 6 years old.
The tour is 1,5 to 2 hours long and consists of a lecture about the observatory's work, the tour of the observatory, and the observations of the celestial objects with an amateur telescope outside the observatory if the weather is favourable. (during the day visit we observe the Sun)
The main telescope in the observatory is used for research purposes and observations through it are not possible.
In case of bad weather, the event will be cancelled.
See events dates below.
Chose your date and book your place. In case of any issues with the booking contact us at booking@astro.hr
Za rezervaciju termina za program na hrvatskom jeziku klikni link.
No event found